Marrakech to Fes tour: the ultimate desert tour in Morocco!
Morocco earned its independence in 1956, but people have been living in this region for thousands of years. If you want to explore Morocco in a creative way, you can try the Marrakech to Fes desert tour. You can visit 2 of the major cities in the country while also going through many Berber villages. 

What's the distance between Marrakech and Fes?
If you embark on the Morocco desert tours from Marrakech to Fes, it's essential to consider the overall distance between cities. The distance between these 2 cities is roughly 530 km, so it will take a few days to see everything during the trip. 
You should consider this tour because you get to enjoy Morocco as a local. Not only that, but you spend your night in the desert while connecting with Berbers. And it's even possible to taste some of the fabled local foods.
Things to consider:
The Marrakech to Fes desert tour goes through desert camps, and here you will have a private tent/room. 

On top of that, there are various food options, including vegetarian options. There are vegan or vegetarian foods prepared upon request.

Since you are going through the desert, you will need comfortable shoes, and if you are enjoying the camel trek, you will need long pants and sleeves too.

Alcoholic drinks are purchasable if you want any, but they are not a part of the desert tour package. 

No kids can be left alone; an adult must always accompany them.

Buggies and quad bikes can be accessed as an extra when browsing the dunes during the Marrakech to Fes desert tour.

There's no need for a sleeping bag since you get to sleep in a desert camp with all the necessary amenities.

If you don't want to travel with a camel, there's an alternative in the form of 4×4 cars that are used to transfer to the camp. 

During the tour, you can take as many pictures as you want.

Loose clothing can help you stay comfortable while enjoying the sights and not worrying about restrictions.

Don't hesitate to bring with you things like a portable charger, sunglasses, sun hat and any necessities. Take any medication as well, in case you need it.

During the tip, you can visit a UNESCO world heritage site

It's possible to see some of the excellent mud-brick villages during a guided visit.
Day 1 : From Marrakech to the Atlas Mountains, Ait Ben Haddou, Ouarzazate and the Dades Gorge
The first day starts at 8 AM, and it will take roughly 7 hours to reach the Dades Gorge along with the different scheduled stops. Once the Marrakech to Fes desert tour goes out of Marrakech, you will see and go through the impressive Atlas Mountains. It's also when you will visit a multitude of Berber villages. These were unchanged for many years, so it's just like going back in time in a creative and unique manner.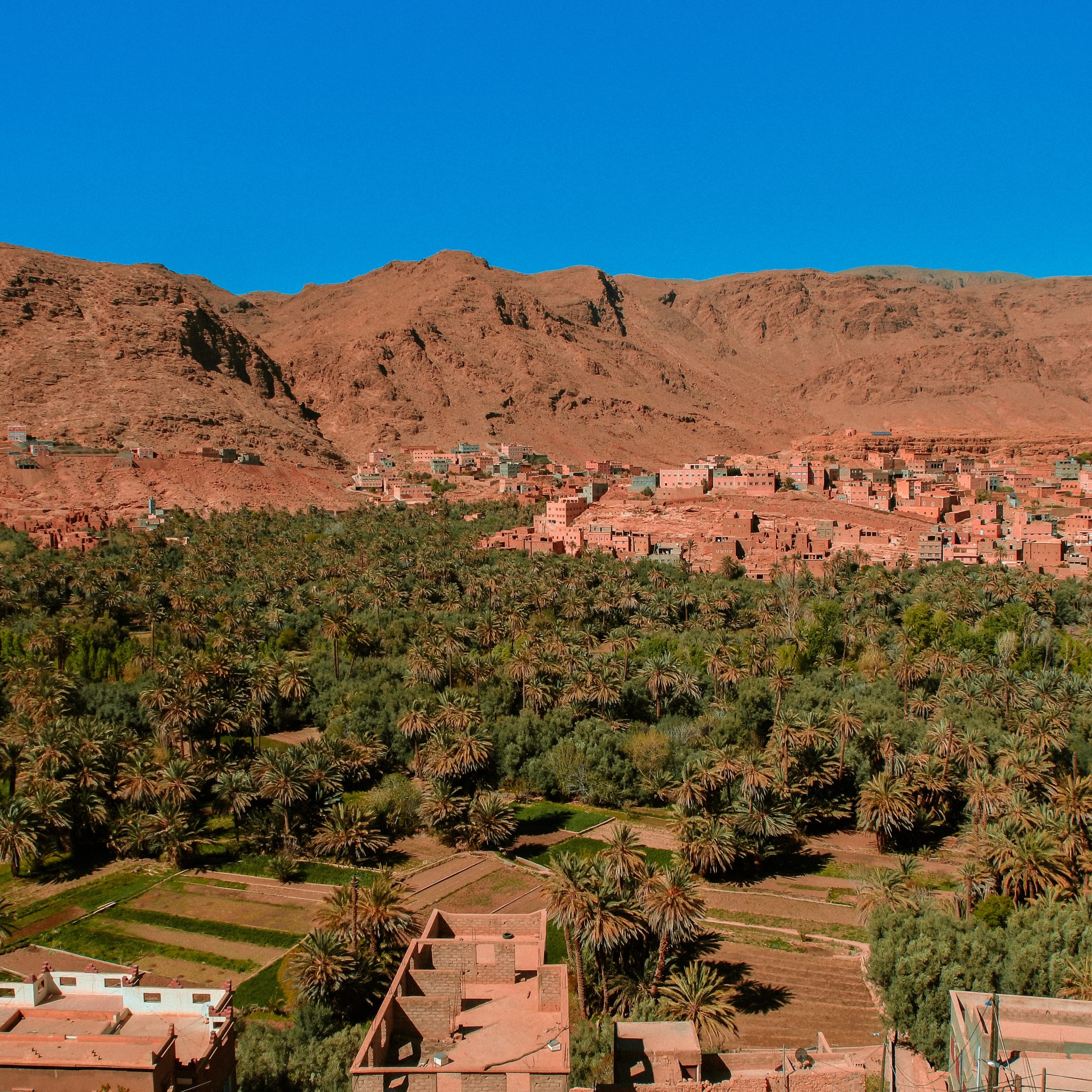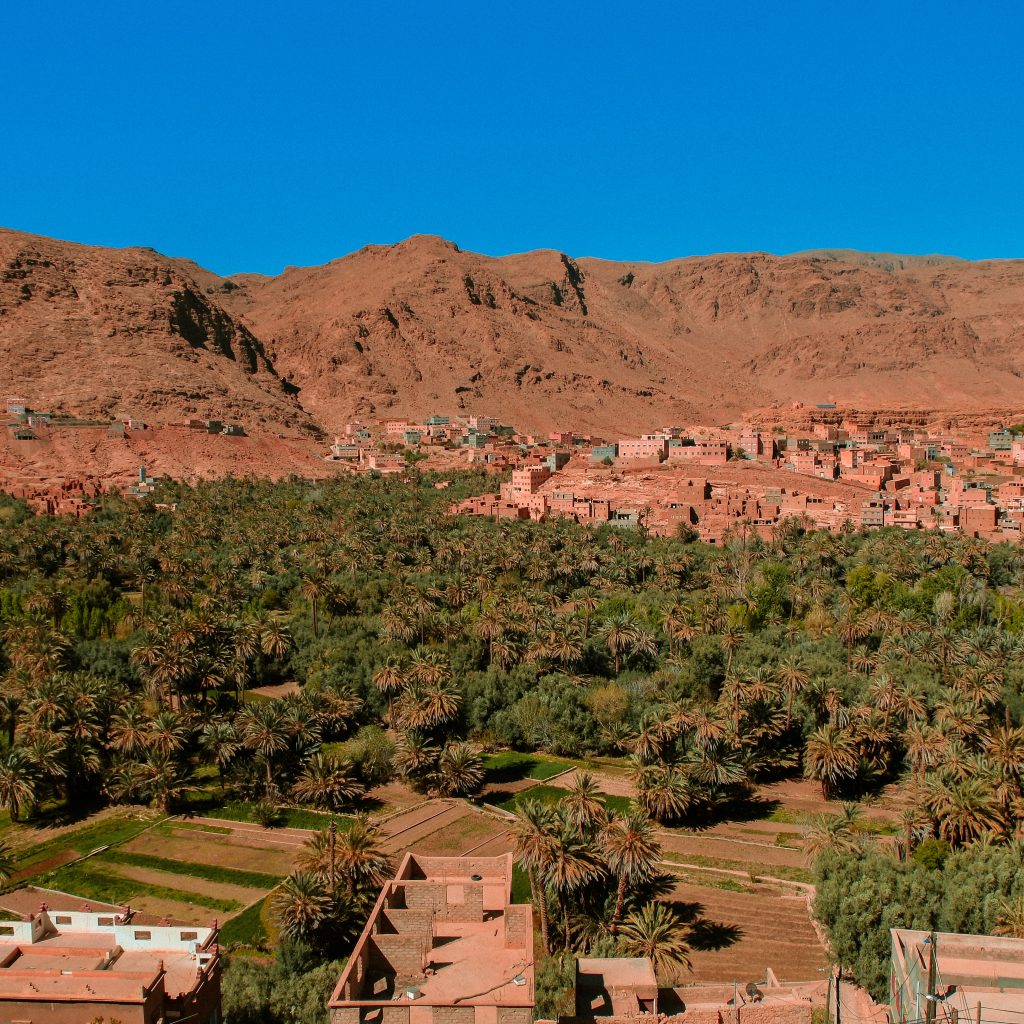 Right after the Atlas Mountains, you will go to Ait Ben Haddou, a village that's 12000 years old. It's great to visit this place during the Morocco desert tours from Marrakech because it's a fantastic location to peruse and a significant part of the Salt Road. Some famous movies like Indiana Jones and Gladiator had scenes shot in the region. As you reach Ait Ben Haddou, you will explore the location, have lunch, and enjoy some great local food.
After that, the Marrakech to Fes desert tour will bring you to Ouarzazate, and then you will arrive at the Dades Gorge. As you get there, you explore Rose Valley and Skoura, and here you can enjoy some of the incredible sights. After reaching the destination, you can enjoy a kasbah and spend the evening there. 
Day 2: Going from the Dades Gorge to the Todrag Gorge, Rissani, and arriving at Merzouga
What makes the Marrakech to Fes desert tour very exciting is the journey and the things you get to see along the way. Reaching Merzouga is the target for this second day, and for many, it's the epitome of Morocco desert tours from Marrakech. Right after you get past the Dades Gorge, you will explore various unique Berber Villages; these include Tenhir, Todra Gorges, Rissani, and Erfoud.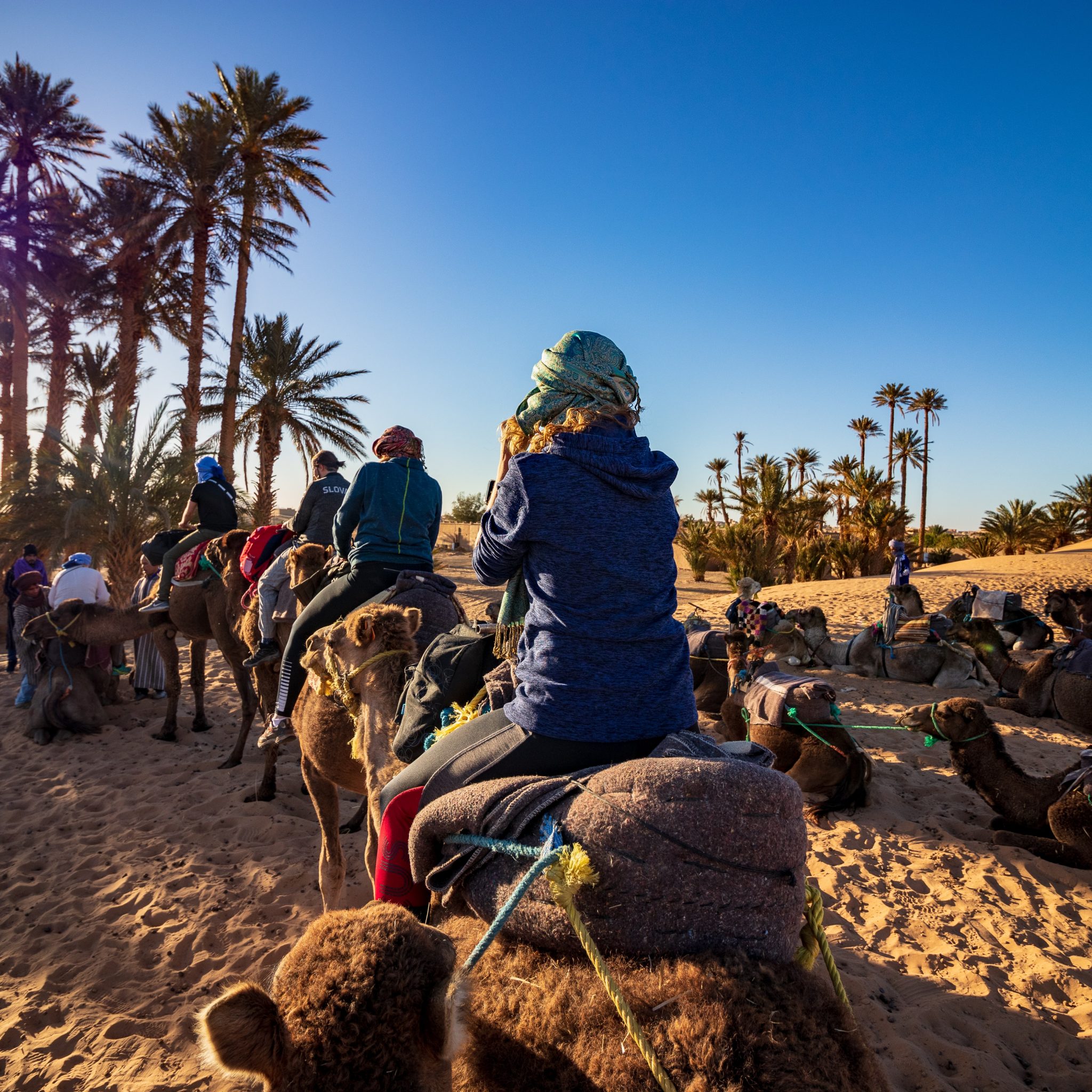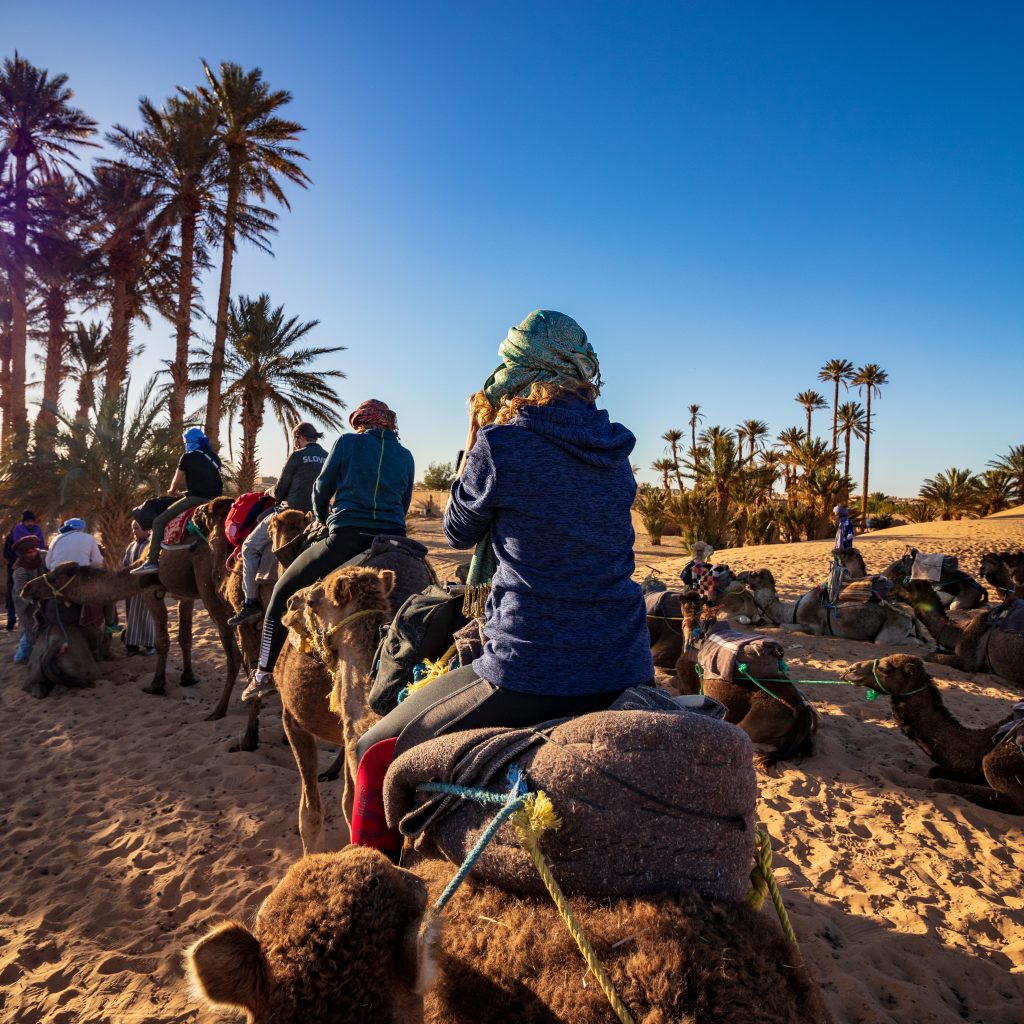 Morocco's ruling dynasty originates from Rissani, this is a holy city. After you get past Erfoud, you can explore the Merzouga Desert. You'll have a fascinating camel trek over the dunes, and then at the end of the journey, you will spend your time at a desert camp. That includes dinner, and you'll also have entertainment in the form of local nomads that will play traditional music.
Day 3 : From Merzouga to Erfoud, Errachidia, Midelt and reaching Fes
The final day of the Marrakech to Fes desert tour focuses on another excellent adventure on your road toward the final destination, Fes. You'll start early in the morning as you explore the Erg Chebbi dunes. After that, you will have a camel trek that takes you to the hotel. That's where you will eat your breakfast. What's exciting here is that you will have Berber people serving you a variety of local delicacies. If you want, you can also go to the cedar forests. Even if it's optional, looking at the monkeys is exciting and fun.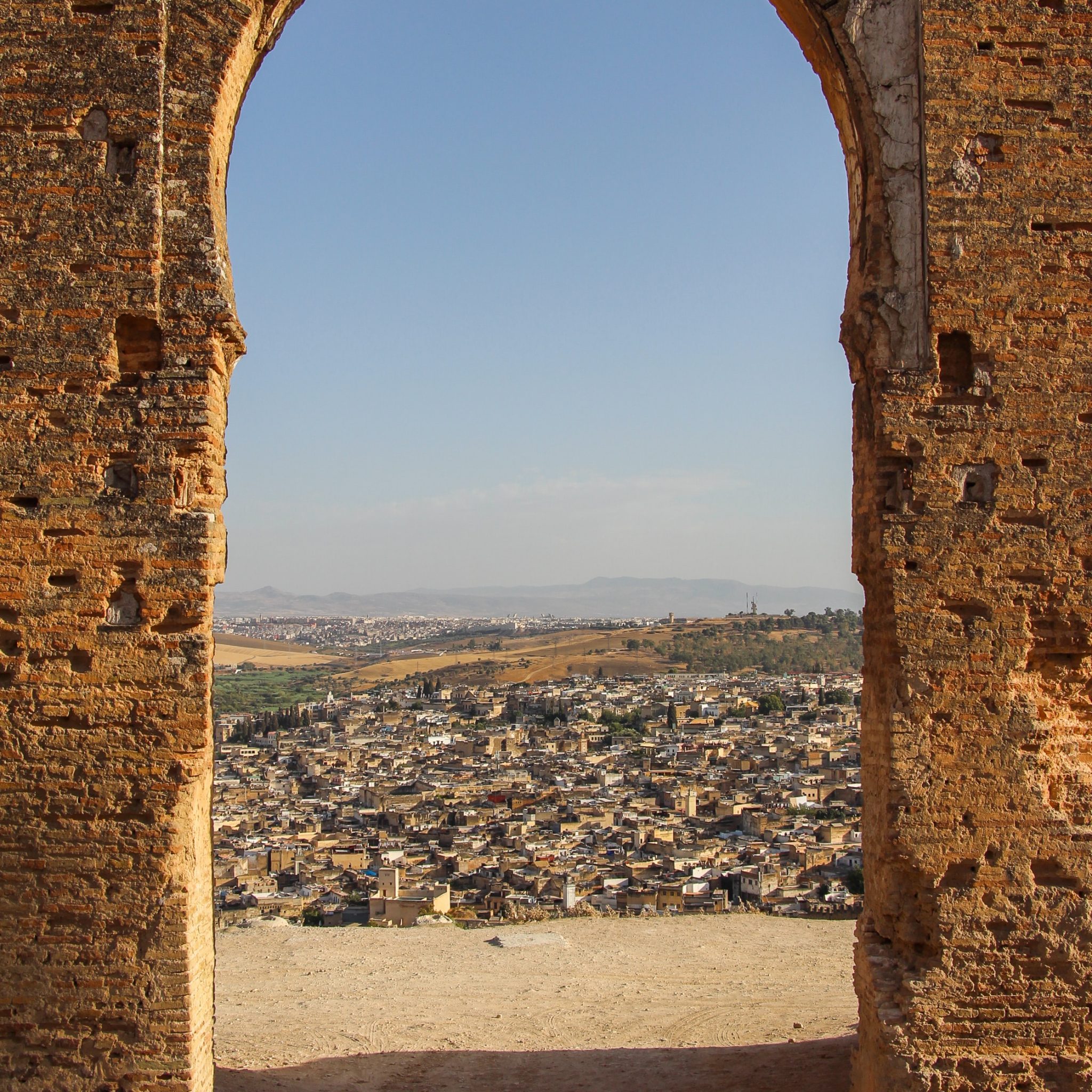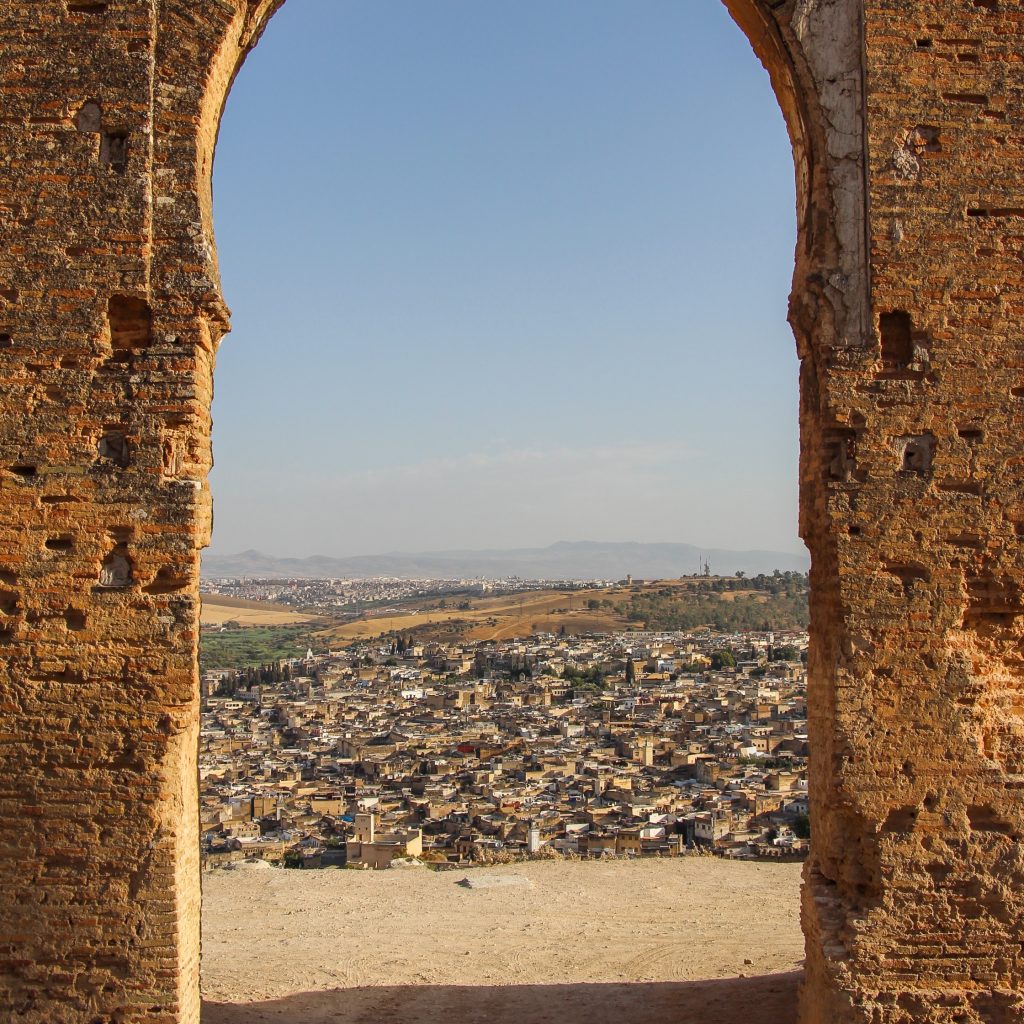 Reaching Fes from Merzouga will take around 8 hours; however, you will take a car to cover this distance. The car ride is exceptional as it will take you through many local villages. The Middle Atlas Mountains are an imposing destination, and here you can access many optional activities. 
What's interesting to note is that during the trip, you will also check out the Imouzzar and Ifran, known for being local ski resorts. Going to Fes during the Morocco desert tours from Marrakech is a great history lesson since you get to meet Berber people and learn more about them and their stories. 
A stunning way to explore Morocco's beauty
The Morocco desert tours from Marrakech offer you the best way to experience Morocco. Once you embark on this journey, you can go through villages, enjoy local food, and connect with residents. It's also important to note that you can learn more about their history, habits, and how they were able to survive over the years during various wars and battles. The desert brings a very harsh environment, so it's amazing to experience all of this on your own and test yourself while exploring unique locations!
Why should you embark on the Marrakech to Fes desert tour?
Entering the Marrakech to Fes desert tour will help you redefine how you think about Morocco. The tour is very well organized. In addition, you can skip camel rides and go for the 4×4 option if you want. 
The tour is also made from the ground up to cover a considerable distance comfortably, and you also have great dining and accommodation. The Morocco desert tours from Marrakech can be informative, adrenaline-packed, and full of exciting moments. If you're looking to explore Morocco in an exciting and new way, give the Marrakech to Fes desert tour a try today, you'll have an amazing time!