Best Morocco Tours tours : How Many Days Are Enough?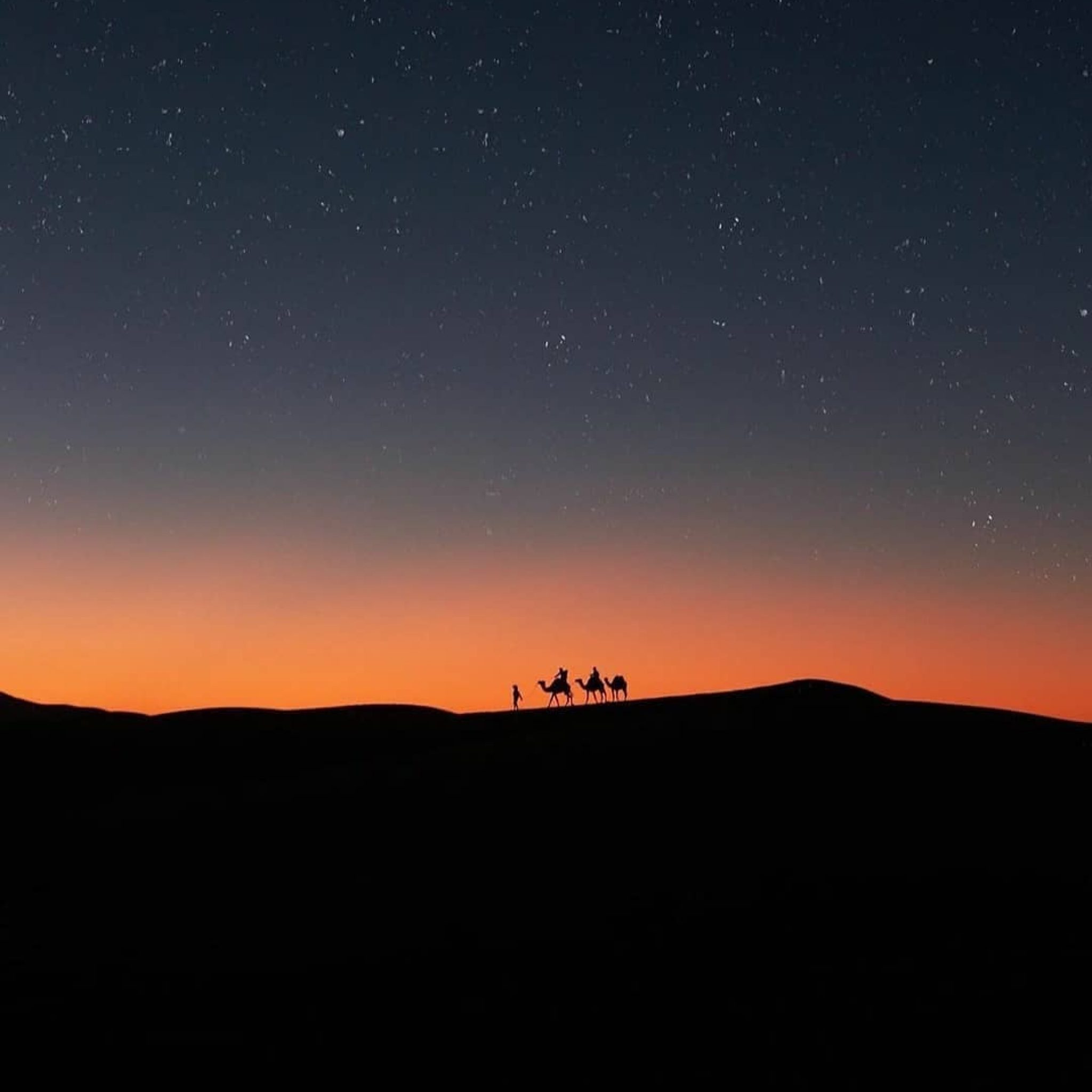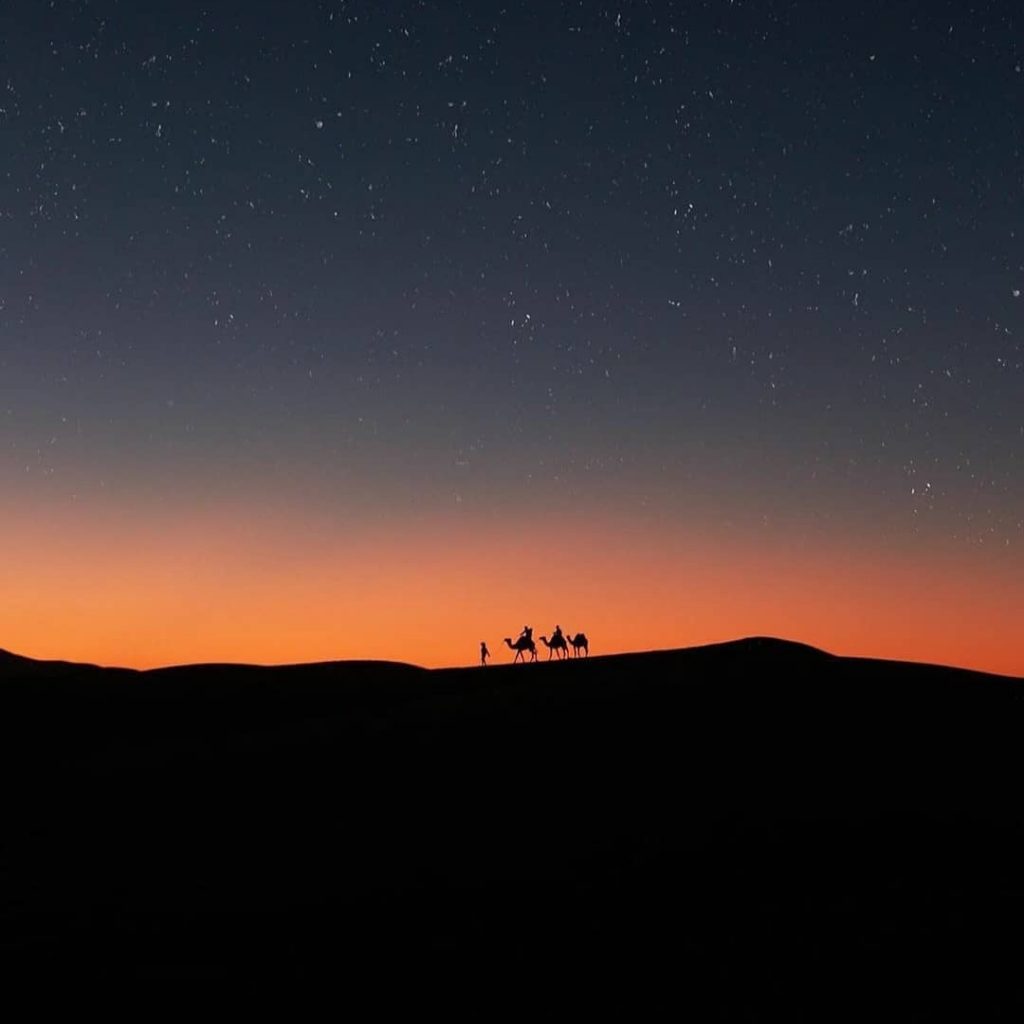 When planning your journey to Morocco, a fundamental question arises: how many days should you allocate for your visit? The answer largely depends on your travel goals and the experiences you wish to savor. To fully immerse yourself in the country's rich culture, history, and diverse landscapes, setting aside at least two weeks is highly recommended. This timeframe allows for a comprehensive exploration of iconic cities, enchanting deserts, and historic sites.
For travelers seeking a more leisurely pace, a three-week journey provides ample time to delve deep into Morocco's multifaceted offerings. This extended period allows for not only the exploration of major cities but also the discovery of off-the-beaten-path destinations, hidden oases, and unique cultural experiences.
However, if time constraints are a concern, it is still possible to have a meaningful Moroccan experience in a shorter timeframe. A 10-day itinerary can strike a balance between key highlights and a more relaxed pace, while a one-week visit can focus on specific regions, providing a glimpse into Morocco's captivating charm.
Choosing Your Path: The Best Way to Tour Morocco
In Morocco, there are numerous ways to embark on a memorable journey. The best approach depends on your preferences and the level of adventure you seek. Guided tours, such as the "Around Morocco Tour" or the exhilarating "North Morocco Adventure," offer convenience and expert insights. These tours often provide a structured itinerary, knowledgeable guides, and the opportunity to connect with fellow travelers.
For those who relish a more independent exploration, a self-guided tour allows for a deeper immersion into the local culture. With a well-researched itinerary in hand, you can navigate Morocco at your own pace, discovering hidden gems and unexpected encounters along the way. This approach offers the flexibility to deviate from the beaten path and tailor your journey to your specific interests.
Alternatively, some travelers opt for a mix of both guided and self-guided experiences. They may choose to join guided tours for certain segments of their trip, such as excursions into the Sahara Desert, while reserving free days to explore cities like Marrakech or Chefchaouen independently.
Counting the Coins: How Much Does a Moroccan Adventure Cost?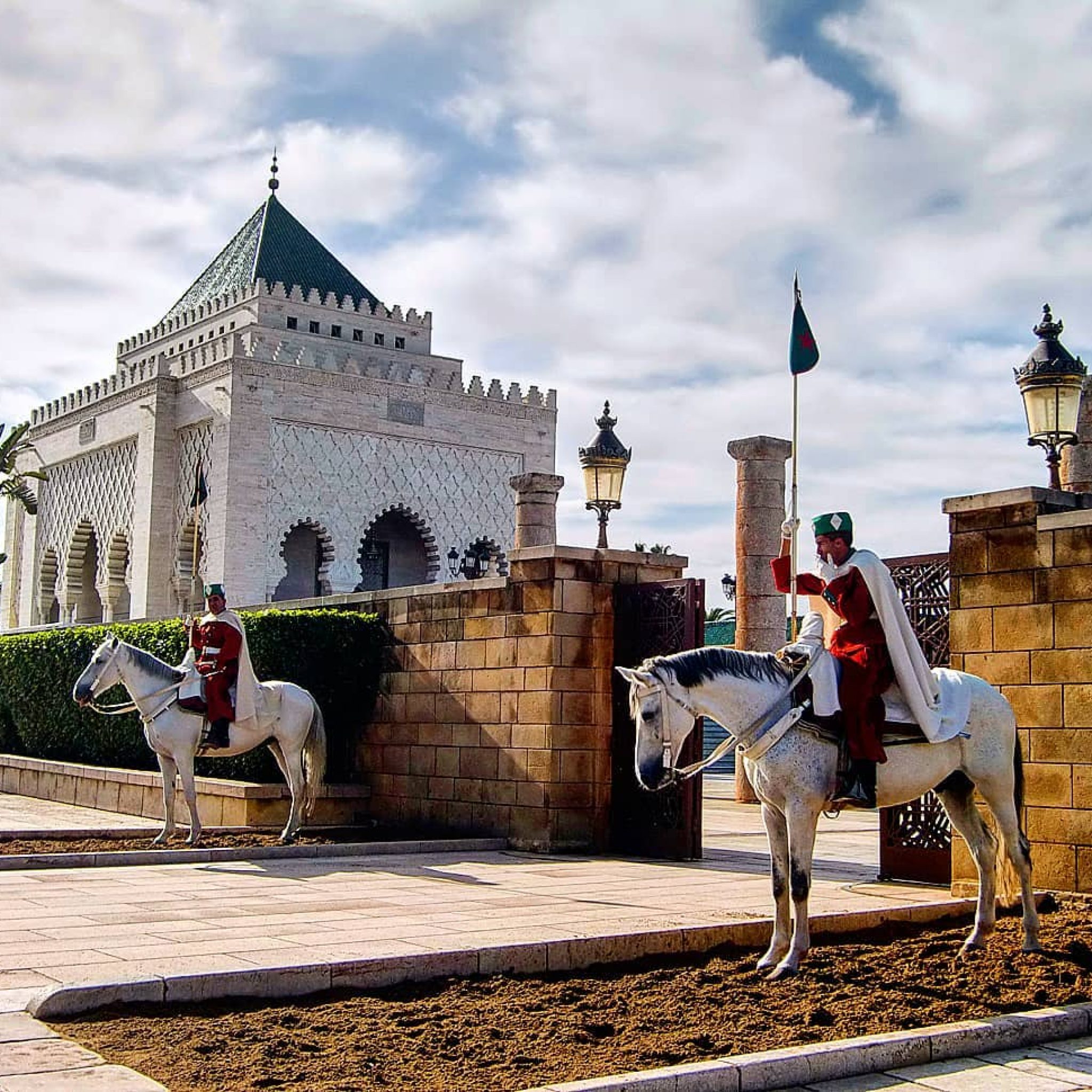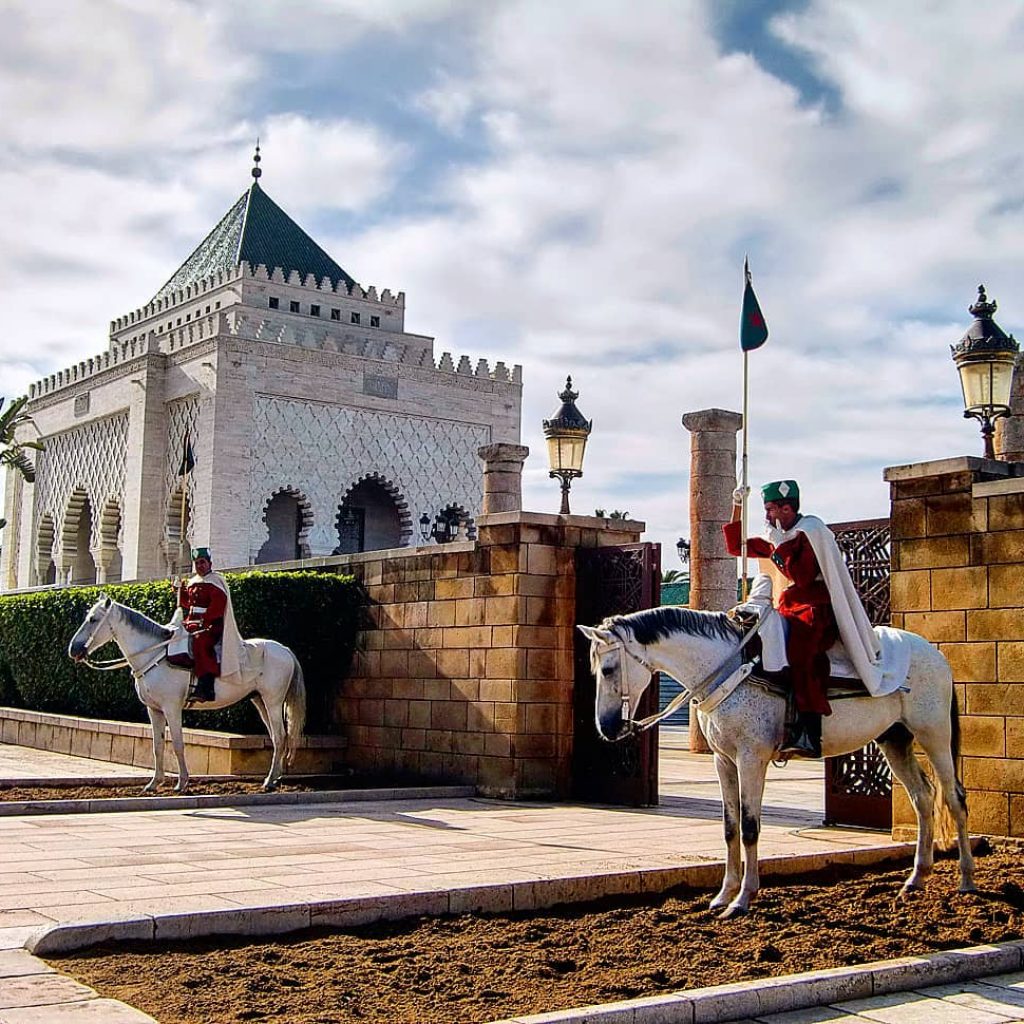 Understanding the cost of a trip to Morocco is essential for effective planning. Morocco caters to a wide range of budgets, making it accessible to travelers with varying financial means. On average, you can expect to spend anywhere from $500 to $5,000 per person. The overall expenses hinge on factors such as accommodation choices, dining preferences, and the extent of activities and excursions you opt for.
For budget-conscious travelers, Morocco offers an array of affordable options. Hostels, guesthouses, and budget hotels provide economical lodging choices, while street food stalls and local markets offer delicious and inexpensive dining options. Travelers can also utilize public transportation, such as trains and buses, to keep transportation costs down.
Mid-range travelers can enjoy greater comfort without breaking the bank. Morocco boasts a range of comfortable boutique hotels and riads (traditional Moroccan houses with interior gardens), as well as a variety of restaurants serving both local and international cuisine. Additionally, guided tours and excursions are accessible for those looking to enrich their experience.
Luxury travelers can indulge in Morocco's opulent offerings. Five-star hotels, lavish resorts, and luxury riads provide the utmost in comfort and service. Private guided tours, spa experiences, and exclusive dining options cater to those seeking the pinnacle of luxury.
Regardless of your budget, Morocco's dynamic offerings ensure a rewarding experience for travelers of all financial backgrounds.
A Week in Morocco: Is Seven Days Enough in Morocco?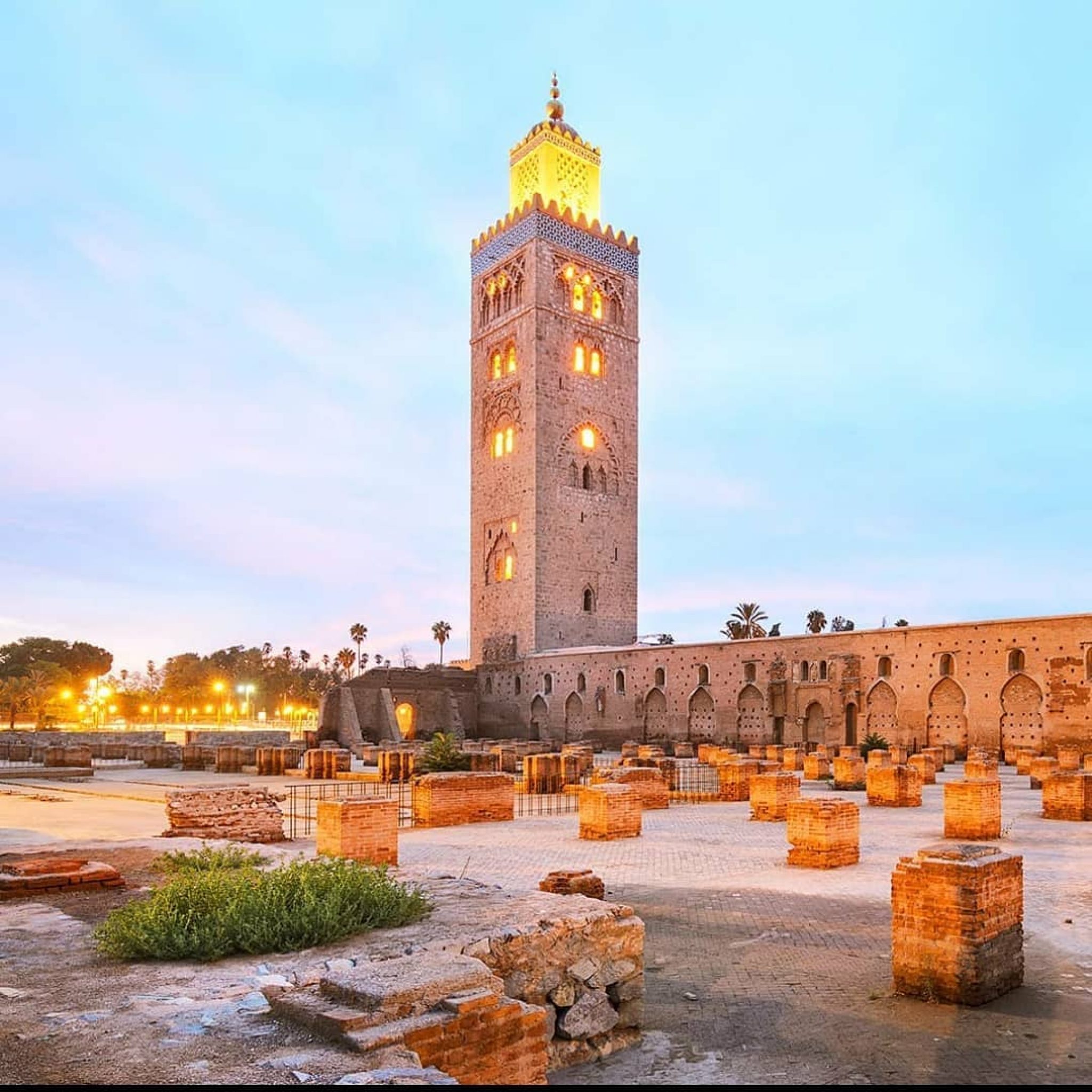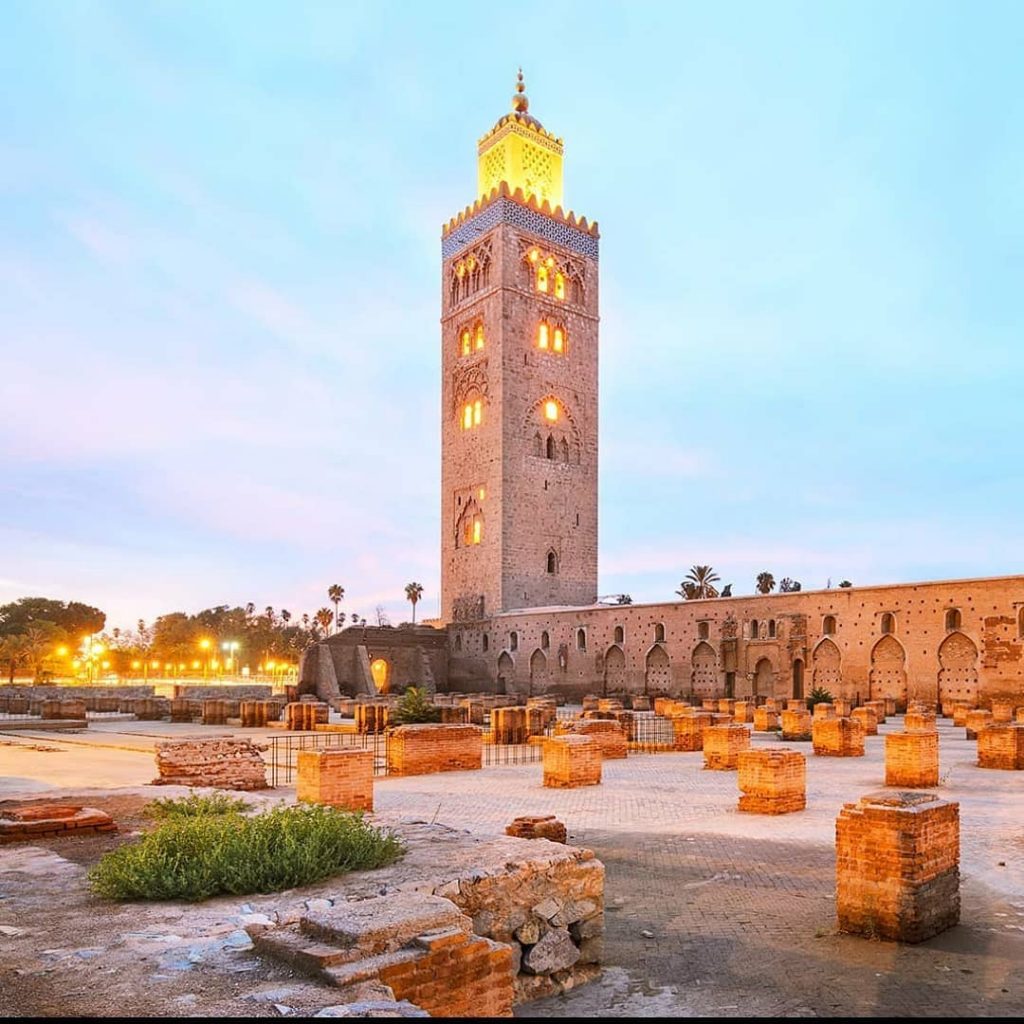 If time is limited, you might wonder whether a week is sufficient to experience Morocco's splendor. While a shorter trip inevitably entails some compromises, it is possible to make the most of seven days in this enchanting country. Focusing on key highlights like Marrakech, Fes, and the Sahara Desert allows for a condensed yet memorable experience.
Day 1-2: Marrakech – The Red City
Your Moroccan adventure begins in Marrakech, often referred to as the "Red City" due to its distinctive terracotta-colored buildings. Spend your first day exploring the historic medina, a UNESCO World Heritage site. Roam the bustling souks, visit the iconic Koutoubia Mosque, and immerse yourself in the vibrant atmosphere of Djemaa el-Fna Square.
On the second day, delve deeper into Marrakech's treasures. Explore the serene Majorelle Garden, visit the Bahia Palace, and discover the Saadian Tombs. In the evening, savor traditional Moroccan cuisine at a local restaurant or indulge in a rooftop dining experience with panoramic views of the city.
Day 3-4: Fes – The Spiritual Center
On day three, depart for Fes, one of Morocco's most culturally rich cities. Fes is known for its well-preserved medieval architecture and as a center for education and spirituality. Explore the labyrinthine medina of Fes el-Bali, where time seems to stand still. Visit the Bou Inania Madrasa, the Al-Attarine Madrasa, and the Chouara Tannery for an authentic glimpse into Moroccan craftsmanship.
Day four is dedicated to further exploration of Fes. Discover the Royal Palace, the Dar Batha Museum, and the Andalusian Gardens. Don't miss the opportunity to taste traditional Fassi cuisine, known for its rich flavors and aromatic spices.
Day 5-6: Sahara Desert – A Desert Adventure
Your Moroccan adventure takes an adventurous turn on day five as you journey into the Sahara Desert. Travel to the desert town of Merzouga, located on the edge of the Erg Chebbi dunes. Experience the thrill of a camel trek into the heart of the desert, where you'll witness a breathtaking sunset over the dunes.
On day six, wake up early to witness the sunrise over the Sahara, a truly mesmerizing sight. After breakfast, explore the desert's unique landscapes on a 4×4 excursion. Visit nomadic communities, oases, and perhaps even try sandboarding on the dunes.
Day 7: Return to Marrakech – A Farewell to Morocco
As your week in Morocco draws to a close, return to Marrakech for your departure. Depending on your flight schedule, you may have some free time for last-minute souvenir shopping or additional exploration of the city. Reflect on the memories you've created and bid farewell to this captivating country.
While a week allows you to experience some of Morocco's highlights, it's essential to acknowledge that this North African gem offers much more to explore. For travelers with the luxury of time, extending your stay or planning a return trip to delve deeper into Morocco's diverse regions and cultures is highly recommended.
Choosing the Right Season: The Best Month to Visit Morocco?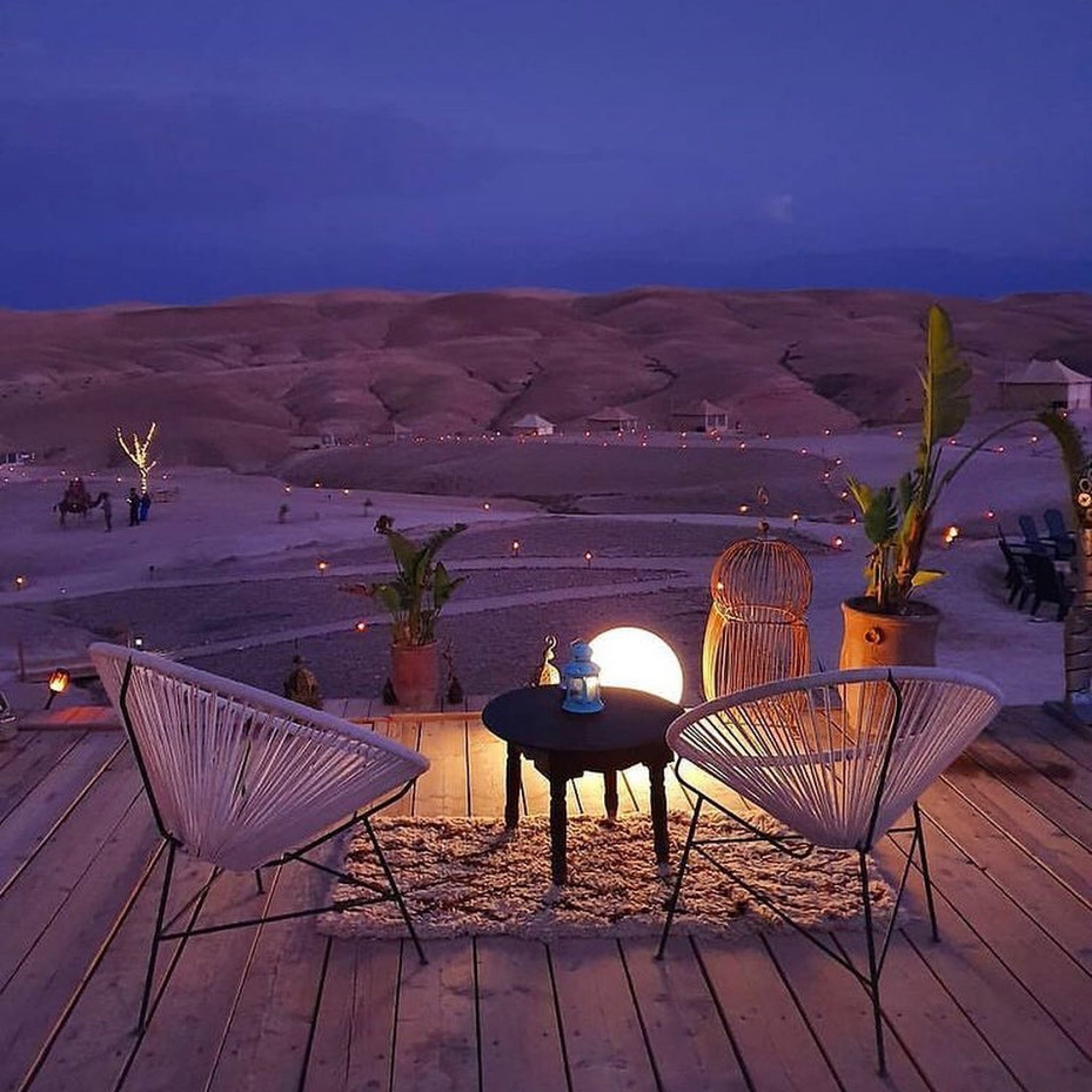 Selecting the ideal time for your Moroccan adventure is crucial. The best months for a visit are during the spring (March to May) and autumn (September to November). During these periods, the weather is mild and comfortable, ensuring an enjoyable exploration. It's advisable to avoid the scorching summer heat and the chilly winter months for a more pleasant journey.
Spring in Morocco (March to May): Spring is a delightful season to visit Morocco. The weather is generally mild, with blossoming landscapes and comfortable temperatures. It's an ideal time for outdoor activities, including hiking in the Atlas Mountains and exploring Morocco's historic sites without the intense summer heat.
Autumn in Morocco (September to November): Autumn offers another excellent window for exploration. The weather remains pleasant, making it suitable for touring cities, trekking, and enjoying outdoor adventures. This season is particularly ideal for experiencing Morocco's festivals and cultural events.
Summer in Morocco (June to August): While summer attracts tourists with its long daylight hours, it also brings scorching temperatures, especially in inland areas like Marrakech and the Sahara Desert. Coastal cities like Casablanca and Essaouira offer more moderate temperatures during this season.
Winter in Morocco (December to February):Winter brings cooler temperatures and even snowfall to the mountainous regions. Coastal areas remain milder, making them suitable for winter sun seekers. However, the chilly evenings in the desert and the mountainous regions may not be to everyone's liking.
Morocco's Cost and Hospitality: Is It Expensive and Tourist-Friendly?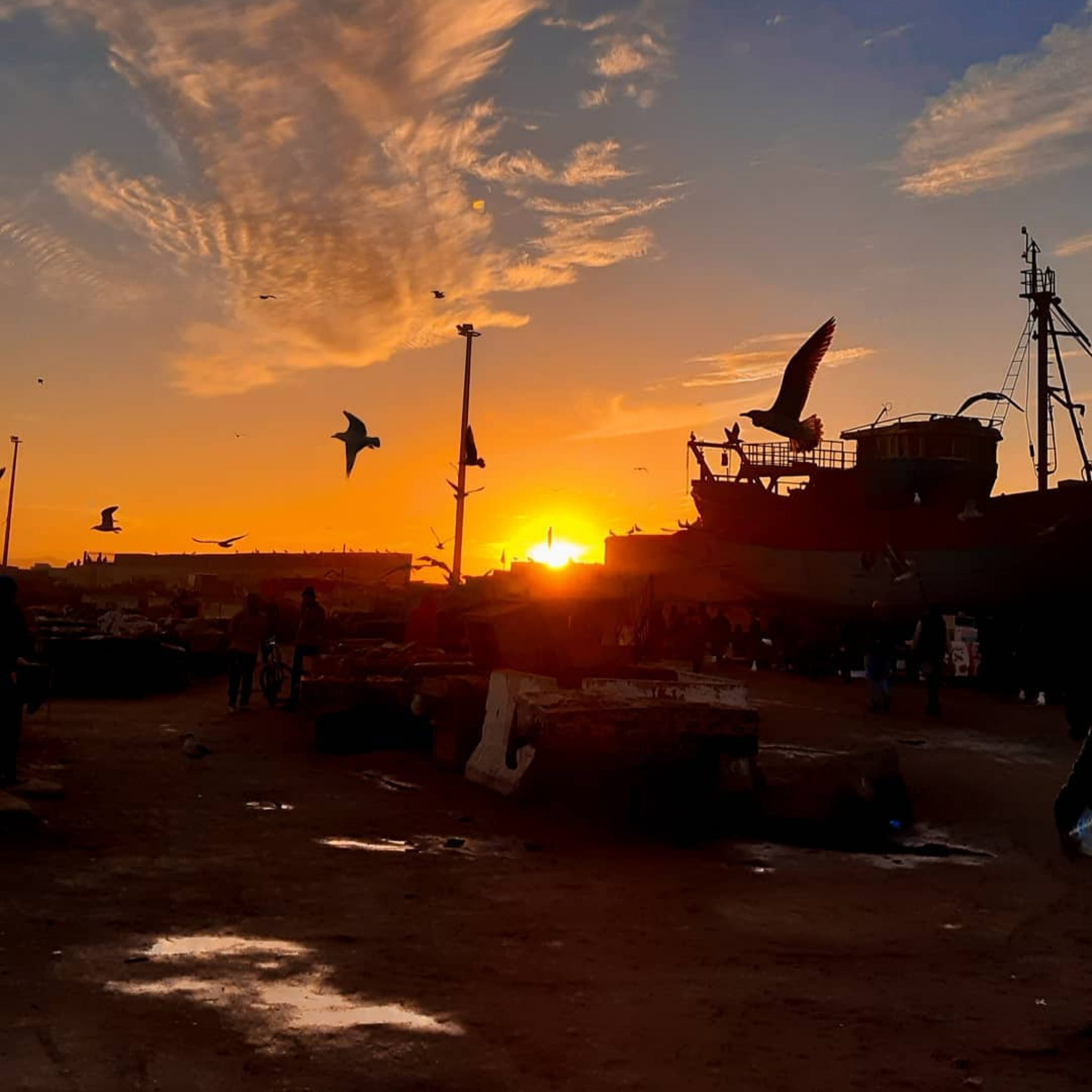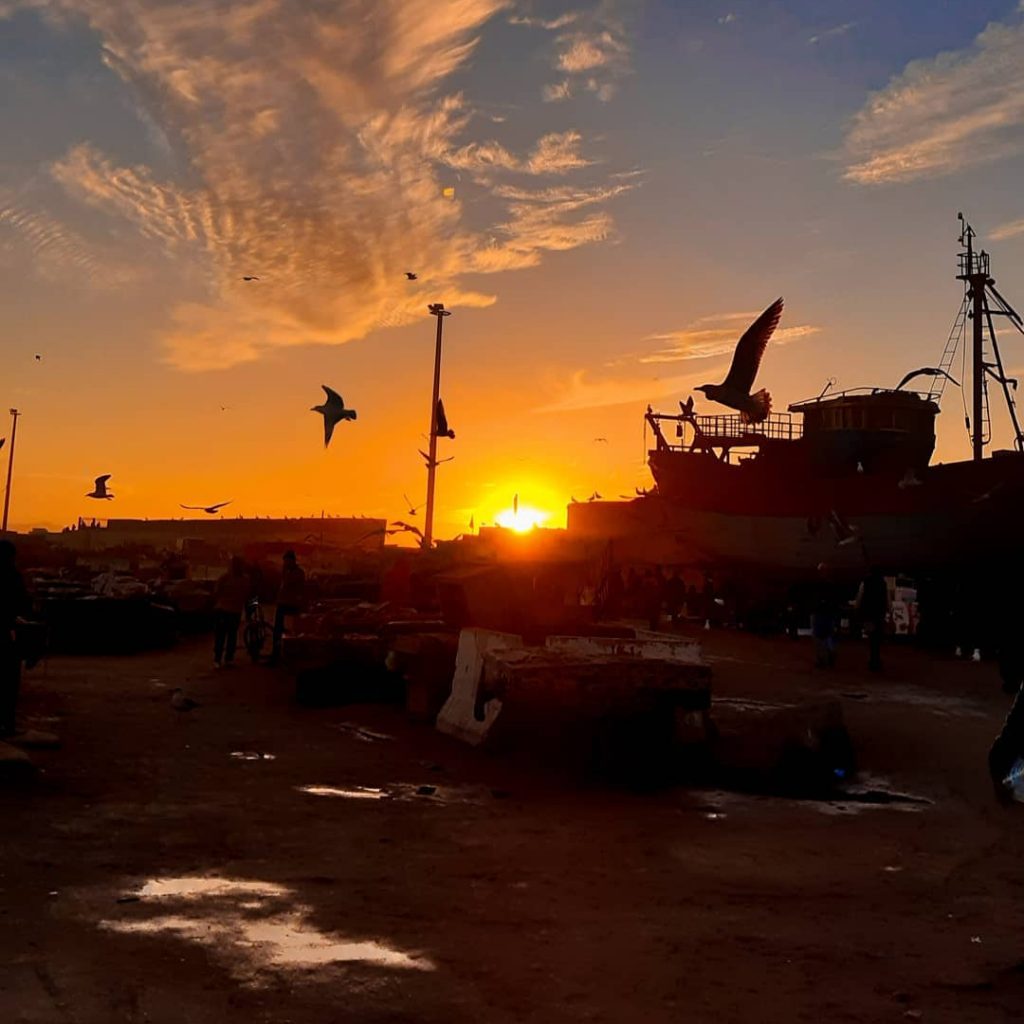 Morocco is renowned for offering excellent value for money, making it an attractive destination for travelers seeking both affordability and a rich cultural experience. The country is not considered an expensive place to visit, and it caters to a diverse range of budgets.
Budget Travel: For budget-conscious travelers, Morocco offers a plethora of affordable options. Hostels, guesthouses, and budget hotels provide economical lodging choices, often with charming Moroccan decor. Street food stalls and local markets offer a taste of authentic Moroccan cuisine at budget-friendly prices.
Mid-Range Comfort: Travelers seeking a balance between comfort and affordability will find a wide range of mid-range options. Boutique hotels and traditional Riads offer comfortable and charming accommodations. Dining options include a variety of restaurants serving both local and international cuisine. Public transportation, such as trains and buses, is efficient and budget-friendly.
Luxury Experiences: Morocco caters to luxury travelers with its opulent offerings. Five-star hotels, lavish resorts, and beautifully restored Riads provide the utmost in comfort and service. Private guided tours, spa experiences, and exclusive dining options cater to those seeking the pinnacle of luxury. Morocco's luxury offerings extend to unique experiences like hot air balloon rides over Marrakech or private camel treks in the Sahara Desert.
Morocco is celebrated not only for its affordability but also for its warm and welcoming hospitality. Locals are known for their friendliness and willingness to assist travelers. Visitors often find themselves embraced by the Moroccan culture, whether through interactions with shopkeepers in bustling souks or conversations with nomadic families in the desert.
The country's tourist-friendly atmosphere extends to its infrastructure, with well-maintained roads, transportation options, and a range of accommodations to suit various preferences. Whether you're a seasoned traveler or exploring Morocco for the first time, you'll likely find that the country's welcoming nature enhances your overall experience.
Budgeting for a Week: How Much Money Do You Need?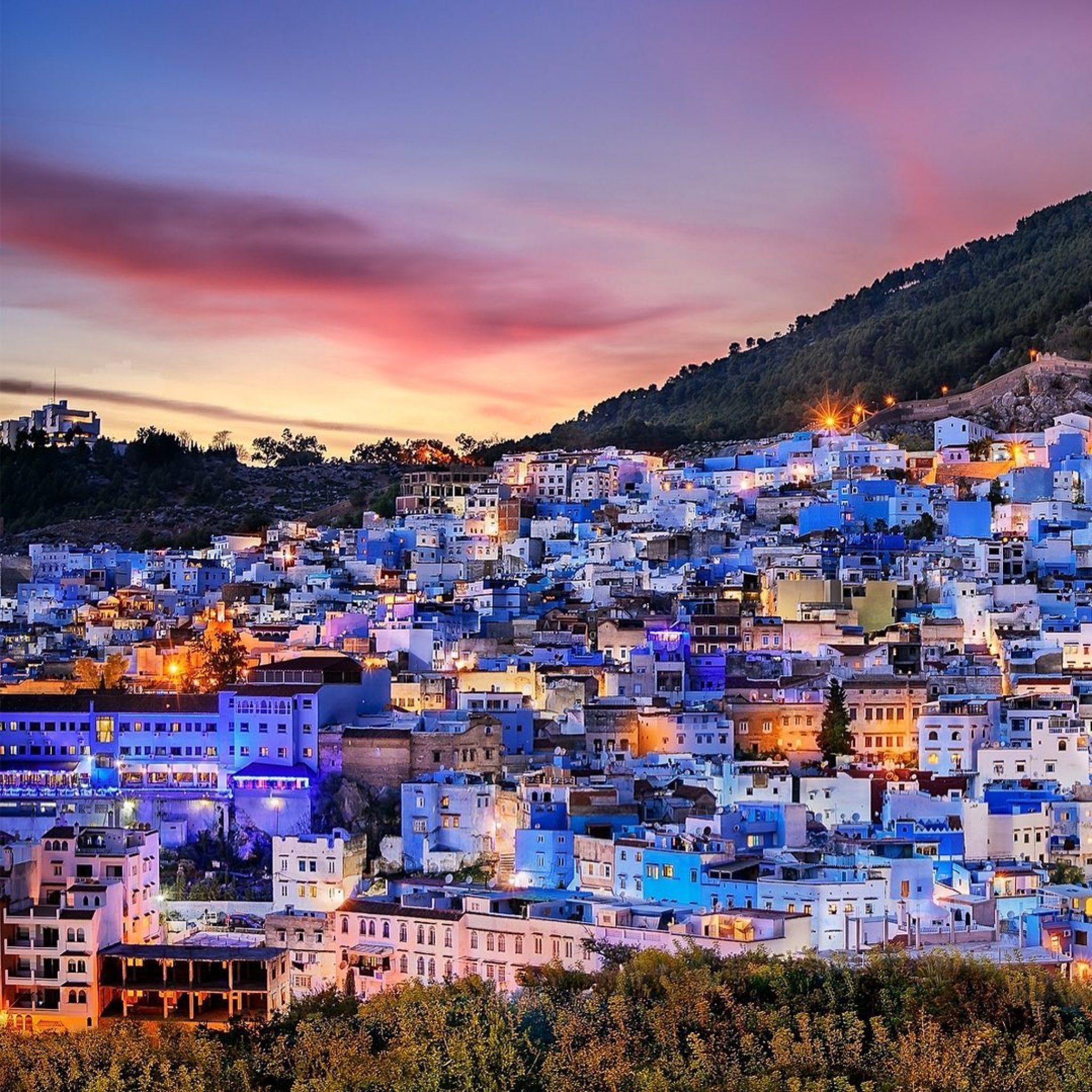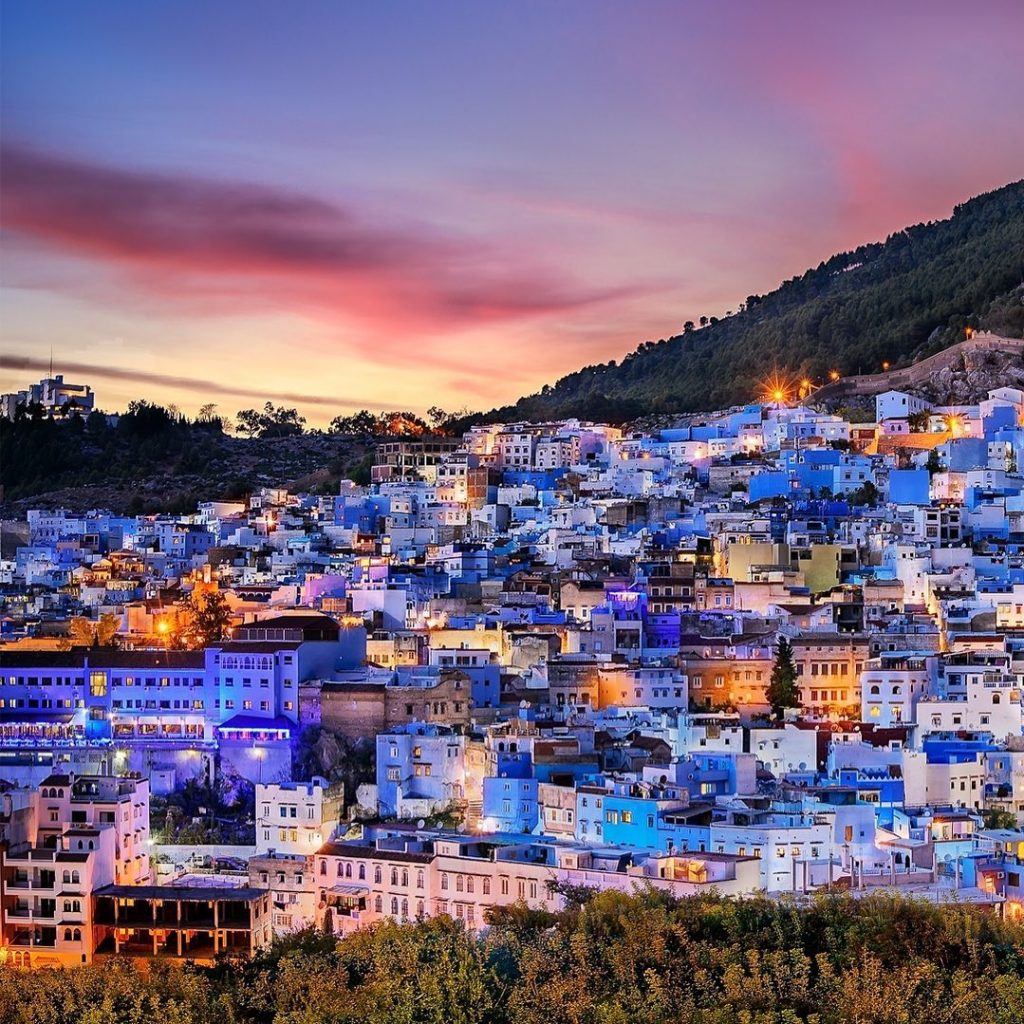 For travelers planning a week-long stay in Morocco, budgeting is a crucial aspect of trip preparation. Setting a reasonable budget ensures that you can enjoy your journey without financial stress. To help you plan your expenses effectively, here's a breakdown of potential costs for a one-week visit to Morocco:
1. Accommodation: The cost of accommodation varies widely in Morocco, depending on your preferences. Budget travelers can find hostels and guesthouses for as low as $10 to $30 per night. Mid-range options, including boutique hotels and traditional Riads, typically range from $50 to $150 per night. Luxury accommodations at five-star hotels or resorts can exceed $200 per night. Over the course of a week, a budget traveler may spend approximately $70 to $210 on lodging, a mid-range traveler around $350 to $1,050, and a luxury traveler well above these estimates.
2. Food and Dining: Morocco's cuisine is a highlight of any visit, and sampling local dishes is a must. Dining expenses can vary depending on your choices. Street food stalls and local eateries offer affordable options, with meals ranging from $2 to $10. Mid-range restaurants and cafes typically cost between $10 to $30 per meal. Dining at upscale restaurants or enjoying fine dining experiences can range from $50 to $150 per person. For a week in Morocco, budget travelers might spend approximately $140 to $280 on food, mid-range travelers around $350 to $700, and luxury travelers beyond these estimates.
3. Transportation: Morocco has an efficient and well-connected transportation system. For a week-long visit, your transportation expenses may include airport transfers, local transportation within cities, and any intercity travel. Public buses and trains are cost-effective options, with tickets ranging from $2 to $20 for shorter journeys. Longer intercity trips can cost between $20 to $50. Private transfers or domestic flights may be pricier, with costs varying based on distance. Budget travelers may spend around $20 to $100 on transportation, mid-range travelers $100 to $300, and luxury travelers $300 to $1,000.
4. Activities and Excursions: Morocco offers a wide array of activities and excursions, ranging from guided city tours to desert treks and cultural experiences. Prices for these activities can vary significantly. Guided tours may cost between $20 to $100 per person, while more extensive experiences, such as Sahara Desert tours, can range from $150 to $400 or more. Entrance fees to historical sites and museums typically range from $2 to $10. Depending on your interests and itinerary, budget travelers might spend approximately $50 to $150 on activities, mid-range travelers around $150 to $350, and luxury travelers more than these estimates.
5. Miscellaneous Expenses: It's advisable to allocate a portion of your budget for miscellaneous expenses, such as souvenirs, tips, and unexpected costs. A budget of $50 to $150 should suffice for a week-long visit. Total Estimated Budget: Based on the above breakdown, a rough estimate of the total budget for a one-week visit to Morocco is as follows:
– Budget Traveler: Approximately $280 to $590
– Mid-Range Traveler: Approximately $950 to $2,200
– Luxury Traveler: Costs can vary widely but may exceed $2,000
It's essential to note that these are approximate figures, and actual expenses may vary depending on individual preferences, travel style, and unforeseen circumstances. Careful planning and research can help you manage your budget effectively and ensure a memorable and enjoyable week in Morocco